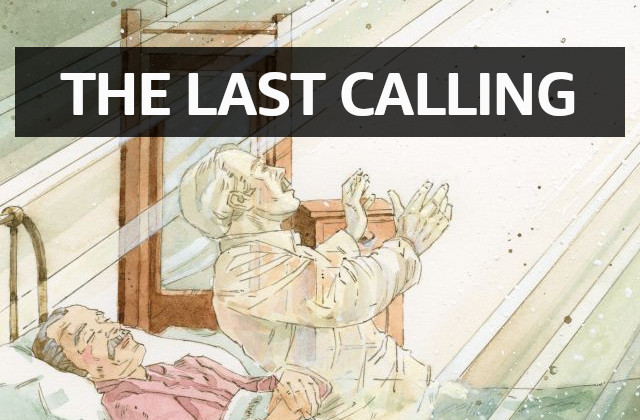 The last calling we receive
Three weeks ago, my wife and I got a phone call. Hope, my 57-year-old mother-in-law, had run out of options for chemotherapy and was starting in-home hospice. Doctors estimated she had some weeks left. Hope wanted to hug her grandchildren again while she could, so we loaded the kids in the car and started the 8-hour journey to North Carolina.
2 hours away from my in-laws' house, we received another call. Hope's condition had deteriorated rapidly. She was unconscious and gasping for breath. My poor wife got on a video call and begged her mother to hold on just a few more hours so she could give her one last hug.
But Hope couldn't hold on any longer.
Hope was diagnosed with stage 4 terminal breast cancer in 2018. The miracles of modern medicine extended her life 4 years past her diagnosis date. And what's more, she was active and healthy almost the entire time, serving as a temple worker and relief society president until the day of her death, and having returned from a week-long vacation in Costa Rica with her friends only three weeks earlier. She was never a wilting flower.
Hope didn't want prolonged suffering, so shortening the most painful leg in her mortal journey was God's blessing to her. But it certainly didn't feel like a blessing to us. Although we'd been warned years earlier, we felt woefully unprepared for how suddenly we lost her. We're all going through that mourning process, and I want to write about that later, but today I want to share one perspective that I have found both fulfilling and thrilling during this time of sudden grief.
Appointed unto death
Consider Matthew 24:51. In this parable, Jesus tells of a ruler who entrusts his estate to one of his servants. That servant doesn't prepare for his lord's return. He gets lazy and mistreats his fellow servants. When the lord returns suddenly, he finds his wicked servant, "cut[s] him asunder, and appoint[s] him his portion with the hypocrites: there shall be weeping and gnashing of teeth."
In that context, the word "appoint" indicates that the lord is decreeing what he's going to do to his servant. This is the same interpretation I had always used when reading Alma 12 and Alma 42 where we are taught that "it was appointed unto men that they must die." God has chosen that destiny for us, He has ordained the process of death to bring us to where He wants us, and there is nothing we can do about it. Even with a knowledge of the Plan of Salvation, death in this way is viewed as a necessary evil.
But my perspective on these verses changed when I recently re-read a verse in the Doctrine and Covenants which promises to heal to the faithful individual who "is not appointed unto death."
Notice the difference there? In this verse, it is not death that is appointed unto man, but man who is appointed unto death. And when it is a person who is being appointed, the tone changes. Relevant definitions of "appointed" in this sense included:
Chosen, elected, called, named to a post
Called, ordained, put in office, set apart by authority
Furnished, equipped, prepared, given power, given everything necessary to complete a task
For the faithful, death is not a necessary evil or a step in our progression– it's a calling that we are extended– the last calling we receive in mortality.
Accepting the ultimate calling
Viewing death as a calling teaches important lessons. We do not choose the circumstances or the timing of our Church callings; we only decide whether to faithfully accept the calling or not. The same principle applies when we receive the final calling: to leave our loved ones on earth to serve on the other side of the veil. A stake presidency member told me today that in all his years extending hundreds of callings, less than ten members have ever accepted a calling when they were first asked: most either need time to decide or even turn it down outright (not okay, by the way). Many are called, but few have chosen.
Many who don't understand the sacred calling nature of death fearfully "kick against the pricks" and eventually leave this world tragically unprepared while faithful Saints accept their final calling with hopeful resolve, knowing that "whom the Lord calls, He qualifies." My mother-in-law didn't fear her calling of death. A few years ago, she shared a quote from Pres. Nelson on Facebook, describing the experience of entering the presence of the Savior, adding her own short but powerful testimony: "I look forward to meeting my Savior."
When a heavy Church calling is issued, the willingness of the individual called is only half the equation. A Bishop, for example, cannot fully give himself to the Lord's work if he is not sustained in his calling by his wife and children. So, too, is the calling of death issued not to the individual but to the family. My wife, in her video call to her gasping mother, tearfully pled for her to stay a few more hours so she could give her one last hug. But she also jokingly added: "If you can't hold on a few more hours, mommy, I understand. Just come and visit me later, deal?" I don't know but perhaps that was the permission Hope needed to let her pain-wracked body go. My wife and her family were heartbroken, but they sustained Hope in her accepting her new calling.
Once we understand that "it is appointed unto man to die," faithful Saints join in the chorus with Job and ask, "if a man die, shall he live again?" Yes! Again the words of Alma: "there is a time appointed that all shall come forth from the dead." We are called to die; one day we will be called out of the grave. With gratitude and praise, faithful Saints join in Job's response: "all the days of my appointed time will I wait, till my change come. Thou shalt call, and I will answer thee."
This new perspective on death as a calling has changed my attitude during this time of grief. It has made me a little, dare I say, a little excited for my mother-in-law. God says faithful members "when they depart from mortal life, continue their labors in the preaching of the gospel" on the other side (D&C 138:57). I like to picture Hope serving her post-mortal mission alongside departed friends and family, teaching the Gospel, and making the spirit world a brighter place for everyone.
Hope's memorial service was unique. The opening hymn was chosen based on an inside family joke: Hope was 39 weeks pregnant, serving as ward chorister, smiling radiantly as she always did, directing the congregation in singing "We Thank Thee, Oh God, for a Prophet." The congregation busted up laughing on the second verse and couldn't recover: "There is Hope smiling brightly before us, and we know that deliverance is nigh" (that line took on a whole new meaning at her memorial service with her radiant face beaming from the picture in the program and knowing she was rejoicing in freedom from her broken body on the other side). I appreciated the thought, and I imagine Hope would have enjoyed surprising everyone with a plucky tune at her funeral.
I think I'm going to continue that pattern of upbeat funeral hymns. With this new perspective on being "appointed unto death," I think I'll ask the congregation to "send me off" singing "Called to Serve."